Whistle Stop Depot - Toccoa
Setting The Standard For What
An Antique Shop Should Be
Whistle Stop Mall is located in the beautiful town of Toccoa, a place that is rich with culture and heritage, and can be found in historic downtown area of Toccoa, GA. With over 20,000 sq ft, 100 plus vendors in a three story historical building that dates back to 1930's. We have a wide range of furniture, vintage clothing, home décor and so much more to make this a shopping experience you are sure to enjoy."
Hours: Mon-Sat 10:30 am - 5:30 pm. Closed on Sunday
Dealer Spotlight
From Toccoa, GA
Mr. Herron has been a dealer with Whistle Stop for 4 yrs. and dealing in antiquities for 20 yrs. Glass insulators and bottles are his specialty.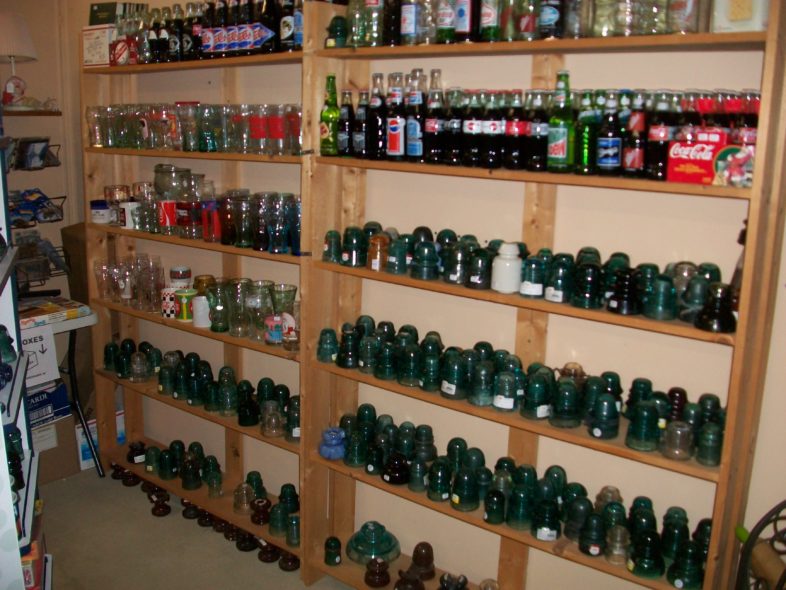 Antiques Dealers Section
General info for and about Antiques Dealers
In the late 1970's a father began taking his son for walks on abandoned telegraph lines and RR tracks. The reason to pick up left behind glass insulators and bottles. This fueled Mr. Herron's passion for all things collectible. He continues to this day to expand his collection and bring others unique items in hopes of fueling their imagination or bringing back a childhood memory! He also has a love for old electronics and vintage video games. Come on down and see what drives his passion. Maybe you'll find a memory!