Setting The Standard For What
An Antique Shop Should Be
Welcome to Western North Carolina's most unique antique mall. With over 23,200 square feet and over 100 dealers, there is an unmatched selection of antiques to choose from. The thousands of one-of-a-kind items range from hand tools and glassware to furniture. To help you gain knowledge, we also carry a wide selection of reference books and magazines too. Step back into time with the candy you grew up on. Favorites like Mary Janes, Bazooka bubble gum, and old fashion candy sticks are just a few temptations.
Dealer Spotlight
From Franklin, NC
This month's featured not only has antiques she carries Howards for your antiques, and Goat Milk products for you! Come in and see what's in store for you!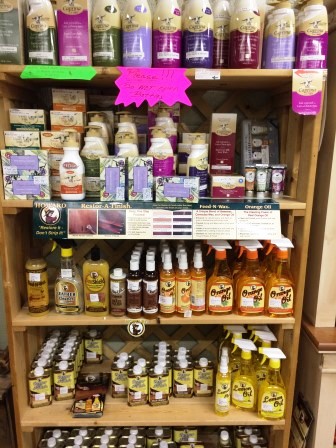 Antiques Dealers Section
General info for and about Antiques Dealers
Our featured dealer this month, like many dealers, got her love of antiques from her family. It all started with her grandfather who ran a country store in northeastern part of North Carolina. Since 1995 she has not only enjoyed the hunt for her treasures but the thrill of finding them. Her greatest passion though is meeting new people and making new bonds.
She has been with Whistle Stop since they opened 16 yrs. ago. So come in and see what one of our longest standing dealers has to offer.